That has been my life lately!! Craazyy!!
Remember my uncle Nick that I talked about quiet often? Well, he was scheduled to come down yesterday (Monday) for some doctor appointments. Well, Friday he called my mom and was in soooo much pain!! He called HCMC which is the hospital of which he was at for most of the recovery. They said to go to the ER near his house in ND. He did and they told him to come down here. Nick, Corbin, and nicks friend drove here late Friday night and arrived early Saturday morning. He has been in the hospital sense and is
hating
loving it! The horrible food, small rooms, and being alone most of the time is wonderful... Like I said he brought Corbin down. I think every time he comes down, I become more and more in love with him!!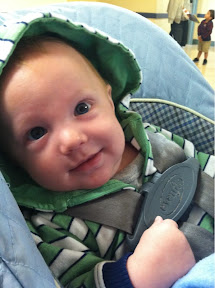 How can you not just love this little guy!! Hes SUCH a good baby!!
"Caught by the paparazzi!!"
He has been my little love bug lately and was quite the hit at church Sunday!! Oh ya, I still go to church! Haven't heard about it for awhile? Ya.. Sorry about that! I'll hopefully be going tomorrow and will have some stuff to talk about??
Nick had his surgery yesterday and it went amazing!!! Prayers for recovery is welcome. They found it was infected so they took the rod out of his leg. You can find out more at his
caringbridge
if you have time to read.
Thank you for reading and comment any questions you have!!(: I'll leave you with this:
My love and I! I'm looking a little rough I don't even care!
He fell asleep during our "cousin" time today! Naughty, naughty... ;)
What's new with you?
Sydney