If you have an iPad, iPod touch, or iPhone you know how you can get apps that have cute sayings and stuff. Well I just downloaded one and found some cute ones I thought that I'd share!
Absolutely!! If I have ever talked to you about my future, you'd know that I say this all the time!
<3
Haha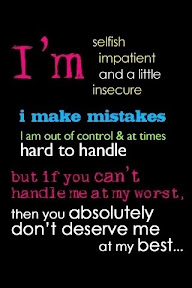 One of my friends use to say this...
I have been on this diet for a long time!! I like it a lot!
And this is why you should always ask your surrounding friends and family how they are! They could just not say anything but really be hurting inside...
The thing I love about this one is how it's just completely out of order and messy! Very imperfect!
What's your favorite one???
Sydney